Connection is a basic human need.Explore our games that cultivate deeper connection.
33,000
Individual Cards Given Out
2,700
Decks Sold
3,400
Decks in the Wild
23
Countries and Counting
@gamesforhumanity | #cardsinthewild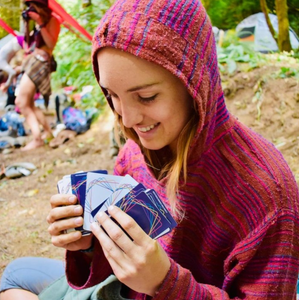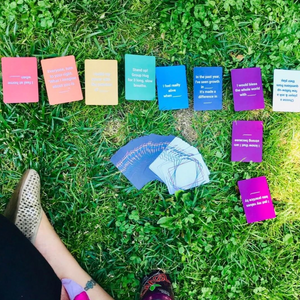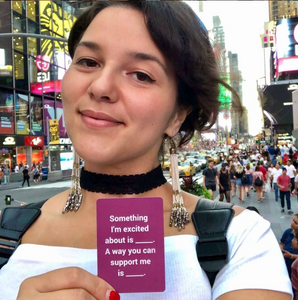 Words of Praise
Amazing game, really helps bring ppl together to talk about their feelings in a fun and easy way!

Keith P.
My favorite time was by a campfire with a couple who'd been married 20 plus years. In answering the questions, they both commented "I didn't know that about you" and they both used the deck to appreciate one another in ways it seemed were unusual for them.

Karen B.
It's so brilliantly simple and magically playful to invite a stranger, friend, or lifelong partner to pick a card, any card, and then see what adventure ensues.

Eduardo D.
I love these cards, such a fun and easy way to connect to people and start meaningful conversations. No more small talk or random topics just to get to know somebody. Takes the thinking out of trying to create great connections.

Mike C.
I keep a deck at work and my coworker and I draw one every morning! It is a great way to start the day and get to know my team better without the pressure of thinking of an ice breaker! I love these!

Amber L.
A great activity to add to any community event! - a fantastic time

Andrew A.
Cards for Connection is a great way to have fun and make deep, lasting connections with other people. You can use them to bring your coworkers closer together, your family and friends, your non-profit, any group of people!

Heather B.
I carry them in my bag as a way to meet new people wherever I go.

The cards are the perfect way to get to know people better, and to get to know yourself.

Frankie L.
Our Mission
We exist to bring more joy, play, and authentic self-expression to the world! We know that the whole planet is a better place when we're more connected to ourselves, our unique gifts, and to each other.